Fibreglass Planters and artificial trees and plants.
    A LARGE RANGE OF ARTIFICIAL PLANTS FOR COMMERCIAL OR DOMESTIC APPLICATIONS
We stock an extensive range of Fibreglass Planters, all our planters are designed and manufactured with commercial environments in mind.
They are constructed to high standards and have a beautiful gloss finish.
Matt cement/concrete finish planters are the latest trend.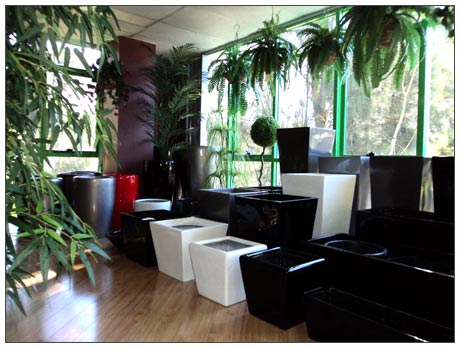 Most of our fibreglass planters are available with the Growum Original Design removable inserts, with these inserts the plant's pot is raised to the top of the container, while at the same time providing a platform for pebbles, or other materials used to cover the top of the planter.
These inserts are available with different openings to suit standard grow pots and they are easily removed to allow you to fit any size watering system inside the planter.
We'd be happy to quote and import any shape, size or design to suit your requirements. Please feel free to contact us for an obligation free quote on your specific product needs.
We stock large quantities for the most popular sizes to ensure you can depend on a reliable supply of our planters.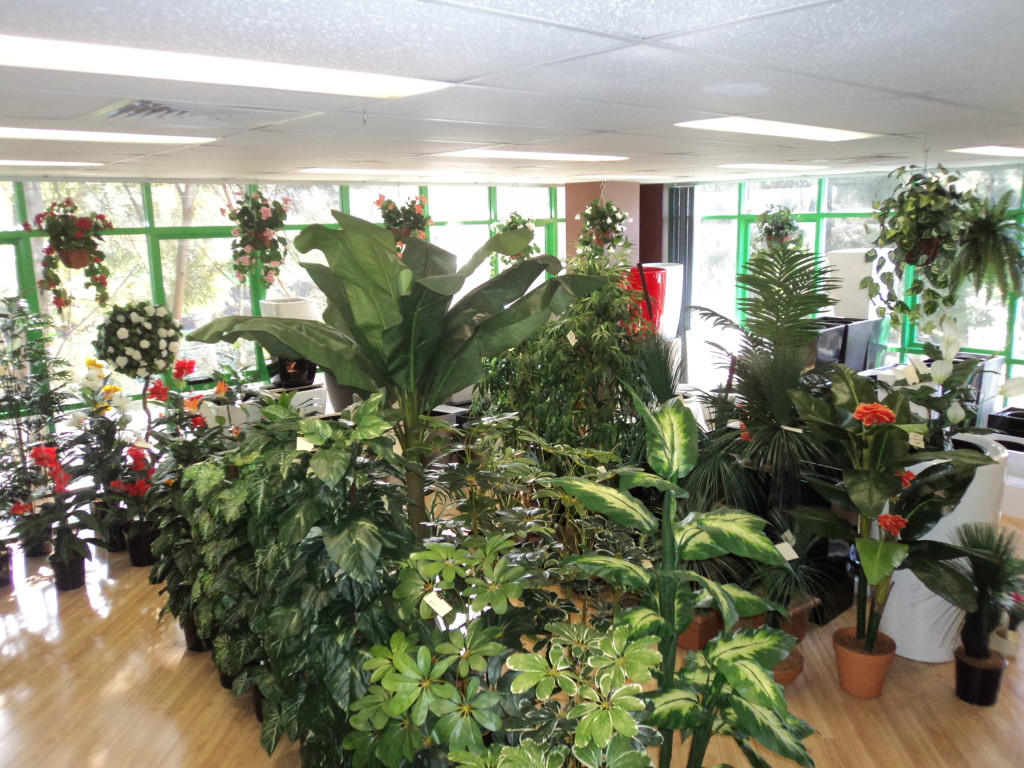 We stock a large range of artificial plants and trees.  Vertical gardens and green walls can be build from a large range of  hanging plants and ready made panels. Wall panels of 1 square meter are available to quickly and easily create a large vertical garden.
Garlands, hanging bushes and many small plants can all be used for creating a maintenance free green wall, vertical garden that will enhance walls in commercial or domestic application.